Introduction: As many of you know I have been involved in the Arts for my whole life.You can view my own work at this website, see directory on left of this page. But in this section I am introducing you to a remarkable musician; composer, singer-song writer and multi-intramentalist. When artists use their God given talents in the right way there is nothing more remarkable to behold.
-The Great Dane Lady
---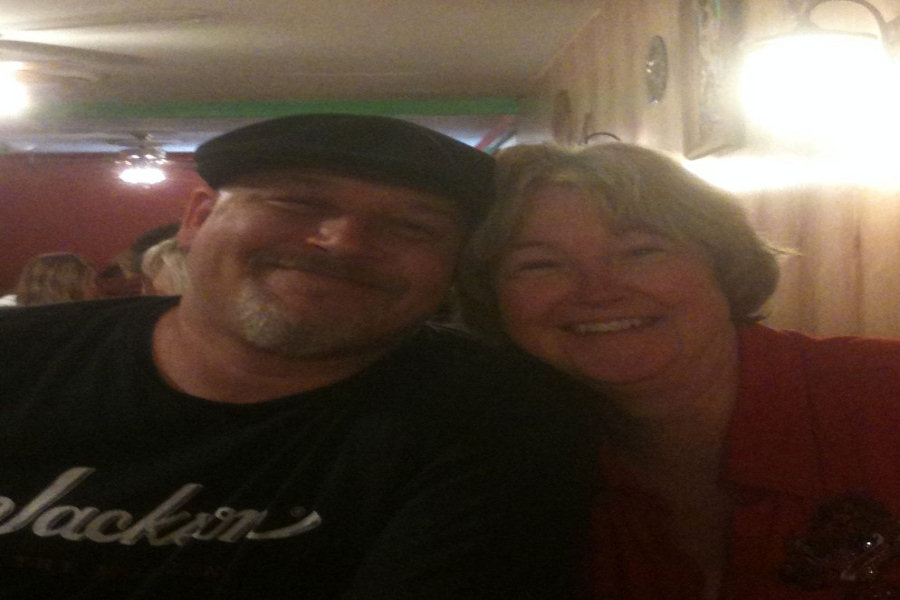 Joey and his lady Carol - what a wonderful couple, may you have many more years together! Check out Joey on Facebook!
---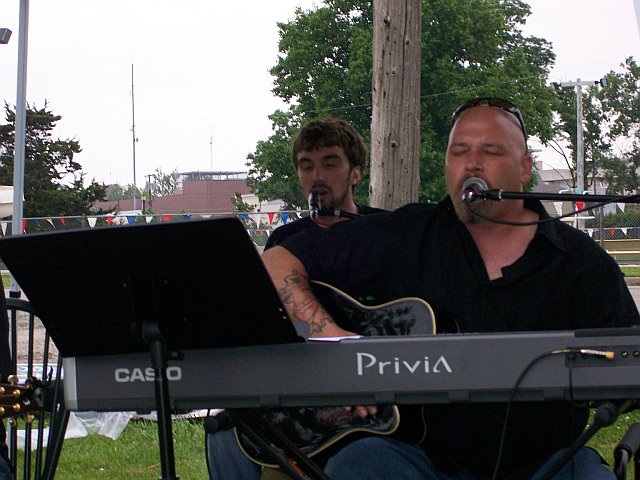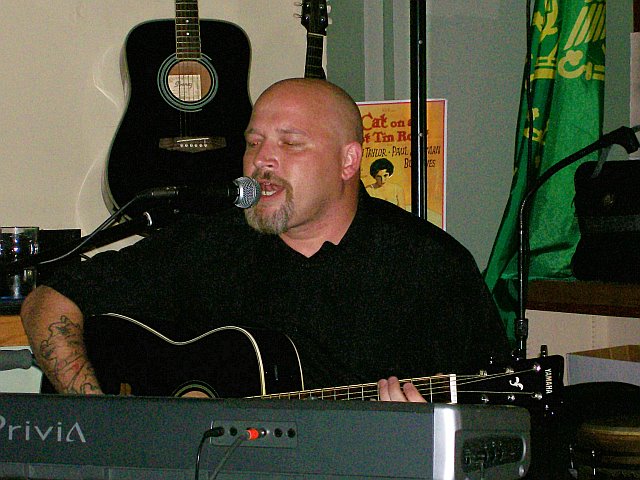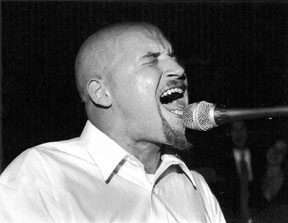 JOEY BOWEN
Big city soul singer Joey Bowen, front man - was the creative force for several acclaimed Detroit bands, including DC Drive, who received national attention under the Capitol/EMI label. He later toured with General Cluster Funk, winner of "Michigan's Best Band", whose lineup included Red Hot Chili Peppers drummer Chad Smith.
Joey then moved to San Diego and transformed a local band, Hot Chicken Stew, from a respected cover band to a genuine soul-funk-blues experience earning Joey Bowen the title of the San Diego's most real, up and coming artist. Hot Chicken Stew went on to earn the title of "Southern California's Best Unsigned Band" through Disk Makers Artist's World Series.
Now back in the Midwest, Joey Bowen joins forces with Kickstand, a local acoustic band, with Issac Pellerin and Adam Cox, and with South Side Sound, his rockin' blues, funk "on fire" band that brings down the house!
Bowen's talents as both a singer/songwriter and a performer are best described as a "creative whirlwind". Bowen approaches his projects with a clear vision and understanding of "the whole" as his songs brim with soulful singing, raw energy, amazing musical phrasing and chock-full of clear and thought provoking lyrics.
Bowen stands up strongly on his own, playing every instrument, writing and composing his own songs, singing lead vocals as well his ability to produce. From the soul-infused sweeping ballads to the grooving funk based rockers, Joey Bowen will WOW you with unwavering raw untamed energy. A show not to be missed!

---
Check Joey out on the Bowen & Van Doorn Facebook Page
Here are some samples of Joey's various styles and abilities:
Soul Has No Color - written and performed by Joey Bowen
I Wanne Be Your Lover Baby - written and performed by Joey Bowen
Shopping Cart - written and performed by Joey Bowen
Waters of Love - written and sung by Joey Bowen
Still Waitin Here - written and sung by Joey Bowen
When Love Comes Callin - written and sung by Joey Bowen
Take My Heart - written and sung by Joey Bowen
My Hearts In An Awful Way - written and sung by Joey Bowen
Forever True - written by Jeff Pryor and sung by Joey Bowen
Ticket to Paradise - written by Jeff Pryor and sung by Joey Bowen

Let's Get it On - performed by Joey Bowen
---

Background:
I have been in the entertainment business as a lead vocalist and musician for 20+ years, and 15 years as a producer, engineer and composer of CD's, commercials and advertisements. I am a dynamic performer, singer, songwriter with multi-instrumentalist capabilities and highly proficient in the areas of composing and producing. In addition I have also written, composed and produced jingles used in national advertising campaigns. I am also skilled in FOH and monitors for live performances.
Skills:
I am highly skilled in computer technology PC and MAC, including Photoshop and Protools. Throughout my career I have contributed to 22 professional CD Projects. I can play keyboard, drums, bass, guitar, harmonica with proficiency and I have taught guitar, keyboards and vocals. I can delegate responsibility as well as take direction as well. I also have very innovative and creative ideas and provide input when I can. I have had the wonderful honor and opportunity to work with some of the top musicians, songwriters and producers of our time. I am very easy to get along with and a team player in the studio.
Attributes:

As a highly accomplished professional that takes great pride in my work. I am personable, polite and considerate and have a good sense of humor. I get along well with others, which is highly important in the entertainment business and dealing with a variety of artistic personalities. I'm dependable and enthusiastic - a real "go getter"and know how to take direction, give direction when it is my responsibility and work for the betterment of the whole project. I also have a very strong work ethic. I am organized, competent and innovative in my ideas and I am punctual and maintain a reliable schedule of predictable attendance at work.
In the earlier years of my career I was seriously involved in the Detroit music scene. At this time of my career I was the lead vocalist working with the well known Detroit band called DC Drive. This provided me the opportunity to work such greats as Steve Wonder, The Temptations, Martha Reeves and the Vandellas, Steven Tyler (Aerosmith), Peter Wolf/J Geils Band, and Cholly "Pops" Atkins, choreographer for many famous Motown groups.
---
This is my early work as lead singer in the 90's - with DC Drive in Detroit/Motown
You Tube - You Need Love / DC Drive featuring Cholly "Pops" Atkins (Video)

YouTube - DC Drive "Outtabounds"

You Tube - DC Drive "All I Want"

You Tube - DC Drive Get Up and Dance

You Tube - People Get Ready

You Tube - Joey Bowen - Martha Reeves - Dancin In The Streets
---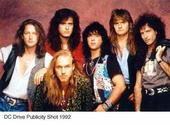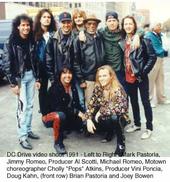 DC Drive Band with Joey Bowen Lead Singer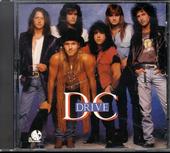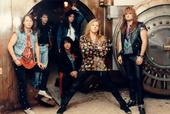 ---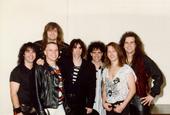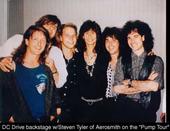 Joey Bowen with DC Drive Peter Wolfe DC Drive with Steven Tyler of Aerosmith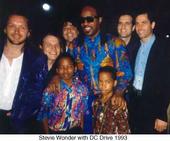 Joey Bowen and DC Drive with Stevie Wonder & Cholly "Pops" Atkins

photos compliments of DCDrive Website
---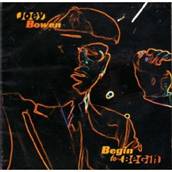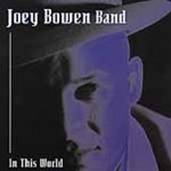 Two Joey Bowen CD's
Note: On the Begin to Begin CD - Joey Bowen composed, produced, wrote all songs, performed the songs and played all the instruments on this CD.

---
1995
-
Moved to southern California, Los Angeles/San Diego
area, to continue to pursue my career in the music industry. You can also see a performance video of me on YouTube.com
You Tube - Joey Bowen Band - Peace of Mind
---
Employment:
I recently moved back to the midwest to be with family and I have preformed in numerous local venues, solo or with the band Kickstand (guitar, keyboard, harmonica, vocals). In the past and present, I have done performances for public, private and corporate functions as well.
2008 - Lead singer - South Side Sound - blues/funk house band - Muncie
2008 - Composed Music for a commercial advertisment for The Jar Community Church
2007 - 08 - Band Member: The Jarheads - The Jar Community Church - worship band.
2007 - 08 - Band Member: Kickstand - vocals, guitar, harmonica, keyboard
2006-07 - Piere's Entertainment Center - Ft Wayne, IN - Ran Monitors and FOH
2007 - Machine Shop Concert with General Clusterfunk Reunion Concert- Flint Michigan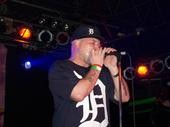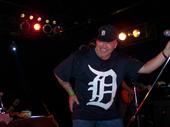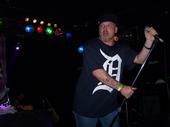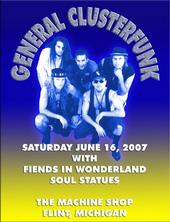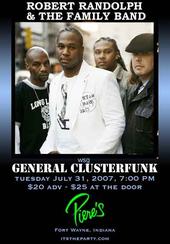 Michigan Band Review - 2007:
" Joey Bowen is back in town and has re-formed General Clusterfunk (watch out Flophouse and Funkillinium!). I checked it out and sure enough the veteran funksters were spotted at The Machine Shop on June 16th and are currently hawking a re-release of their CD "Starin' Straight At The Sun" which includes 3 "bonus" tracks: "Bud Green", "God Only Knows" and "Rain on Me. They will also be releasing a compilation DVD of GC performances, recording and rehearsal footage and more!
2006 - 08 Owosso Audio Company - worked for and ran monitors for national acts
2005 - Composed - contracted by Ocean Beach, California Merchant Association to produce a Theme Song for their website - available to hear at their website.
2003 - Composed/ Lead Singer for Jeff Pryor Band CD "Loverland"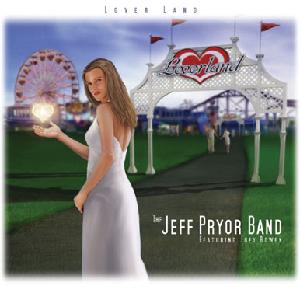 Review:
"Vocalist Joey Bowen's biggest influences are Donny Hathaway, Marvin Gaye and Otis Reading. Bowen who sings lead on 12 of the tunes on Loverland, has two solo CD's of his own - Begin to Begin and In This World. (the latter was named "Best Pop album of the Year" at the SanDiego Music Awards. Bowen started with Detroit-based rock band DC Drive, whose self-titled CD was on Capitol/EMI. Bowen's second rock band, General Clusterfunk included Chad Smith (Red Hot Chili Peppers) on drums and released the CD, Starin' Straight at the Sun. Bowen has also preformed on stage with Stevie Wonder, Peter Wolf and The Temptations, jammed with Rare Earth and san on the Keith Washington's album."
William Ruhlmann from All Music Guide:

" Working with producer Daniel Moore, Pryor put together the all-star outfit bearing his name, bringing in singer Joey Bowen -- formerly of DC Drive, General Cluster Funk, and Hot Chicken Stew -- who had released albums with the first two bands and two solo albums of his own; guitarist Stephen Bruton, who also had two solo albums in addition to working as a session musician for a variety of country and pop musicians; keyboardist David Paich, a member of Toto and one of the busiest session musicians in Los Angeles; bassist Leland Sklar of the Section, another prolific session musician for major pop and rock artists; and drummer Simon Phillips, who, in addition to plenty of rock and jazz session work, had been a touring and/or recording member of Big Country, Judas Priest, Toto, Whitesnake, and the Who. The sextet recorded an album of Pryor's songs, Loverland, released on Teze Records in July 2003."
1997 Disc-Makers Artist's World Series Award - Joey Bowen Band - California's Best Unsigned Band - World Series out of 1100 bands competing.
1995 - Recording and Touring with General Cluster Funk, winner of "Michigan's Best Band" Contest, whose lineup included Red Hot Chili Peppers drummer Chad Smith.
1995 Commercial Advertisement - Composed & Performed - Meijer Jewelers Commercial - regional distribution Michigan
1994 Commercial Advertisements - Composed & Performed - GMC Truck Commercial for national distribution.
1994 Commercial Advertisements - Composed & Performed the music for "Organ Procurement Program" of Michigan video. The video entitled "Gift of Life" was distributed to every hospital in Michigan - personal appearance in video.
1995 - Recorded - "Hot Chicken Stew" - CD
1993 Performed - Opened for Ted Nugent at the "Whiplash Bash" concert
1993 Michigan's Best Unsigned Band Award - Detroit with General Clusterfunk
audience 16,000
1991 Performed - "A Room Full of Soul Tribute Concert" - for Eddie Kendrix (the velvet throat) who died of throat cancer. Joey Bowen performed with several known Detroit R&B/Soul singers
1991 Performed with the Temptations - "Just My Imagination"

1991 Performed with E.J Johnson - lead singer for Enchantment
1990 Signed Contract - Capital/EMI - Band: DC Drive - for 2 records
(DC Drive was formerly known as Adrenalin).
1989 Performed: Detroit Grand Prix - my first gig with an established rock band
ADRENALIN - my first performance - 85,000 people.
Other Noted Performances:
Joey Bowen has played live, opened for, or recorded with the following musicians during my established career:
| | | |
| --- | --- | --- |
| Stevie Wonder | Simon Phillips | FogHat |
| The Temptations | Brian Adams | Vinnie Poncia |
| Peter Wolf | Richard Marx | Jim Gaines - Producer |
| 38 Special | The Black Crows | Steve Bruton |
| David Clayton Thomas | Clarence Clemens | Keith Washington |
| ZZ Topp | Leland Skalar | Ridgeway Sisters |
| Grand Funk Railroad | David Painche | Cheap Trick |
| Silver Bullett Band | Kiss | Henry Lee Summers |
| Kings X | Mr. Big | Maurice King |
| Cholly "Pop" Atkins | Joe Cocker | Paris |
| Bonny Tyler | Bo Diddley | Rare Earth |
| Peter Cris | Eddie Money | Bad English |
| E.J. Johnson & Enchantment | Eddie "Punch" Andrews - Producer | Martha Reeves and the Vandellas |
---
Information:
Hiring Joey to play for Public, Private and Corporate engagements or guitar lessons, voice coaching and band mentoring contact him at: 1stchoicenaturals@comcast.net
---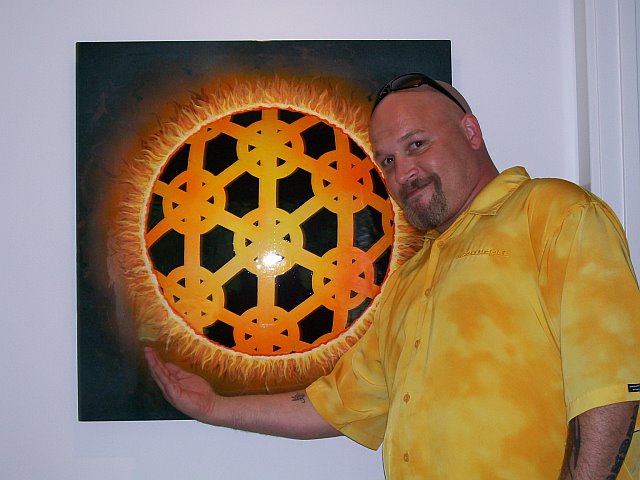 Joey Bowen
Blackwatch Studios
1804 N. Wheeling Ave Suite 6
Muncie, IN 47303 - phone:765- 789-4519
---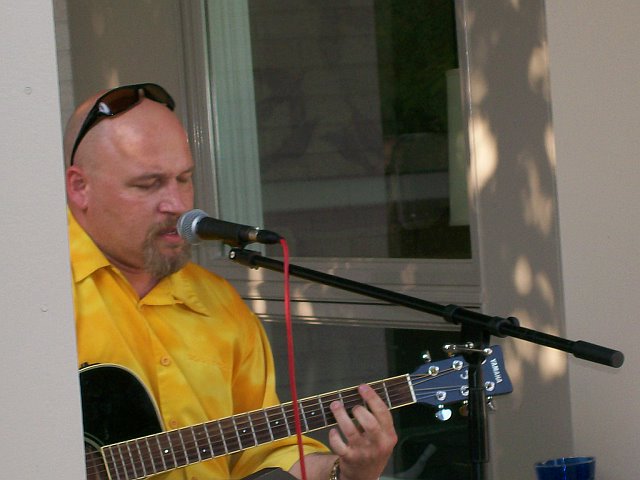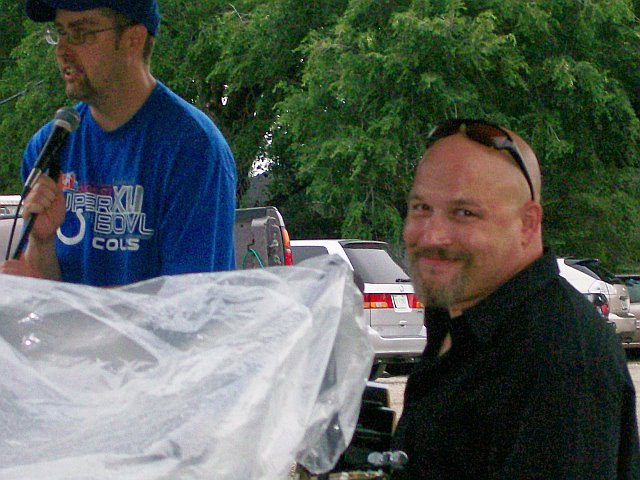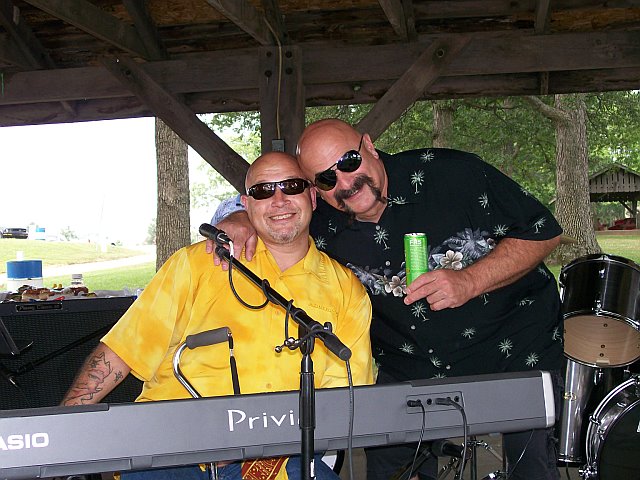 Joey and Joe
---
South Side Sound