Hello,

I am Dr. Kathleen Kenyon, owner of Sanger Veterinary Hospital in Sanger, California, and I have practiced small animal medicine for 25 years. In addition I breeds, shows and train as a hobby. In the last year I have had all my own dogs on the Blackwatch Feed Program, which includes Nzymes (dietary enzymes), Probiotics (beneficial bacteria) and Ox-E-Drops. My dogs were on this program months before I started to recommend it in my practice and I cannot tell you all the success stories. I have started prescribing this program along with conventional treatments. I do not restrict this program to specific problems, but now recommend that all my patients go on it before problems develop. Below are some examples of success stories.
Doc Kitty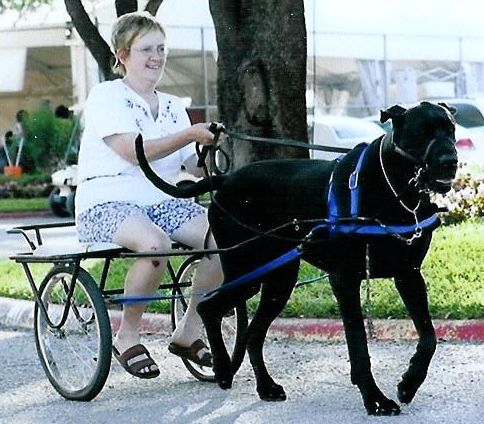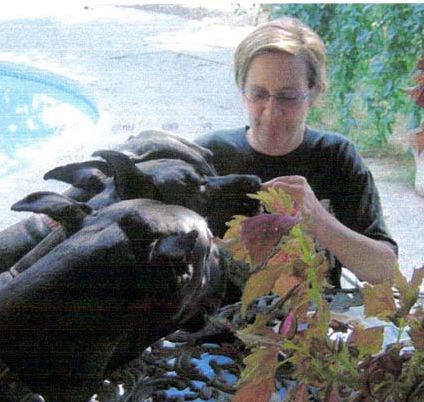 Phone Consultations With Dr. Kenyon
I am available for phone consultations for a fee of $35 for 15 minutes. You may call in the order for a consultation between 9 AM - 5PM PST (California). Payment can be made with Visa, MasterCard or Discover and I will return the call the same day between 2 - 4 PM PST - Monday - Friday. 1- 559-875-2922 - THERE IS NO FEE FOR VETERINARIANS.
---
Pyometra is a serious, and can be threatening, condition where the uterus becomes infected and conventional treatment is to spay the female dog. Valerie an 8 yr old Boston Terrier who has a heart condition developed an open pyometra. Because her heart she was not a candidate for surgery so I suggested the owner try the program as well as douche her with a 2% solution of Ox-E-Drops (1 teaspoon Ox-E-Drops + 1 cup distilled warm water). I also put the dog on antibiotics. In just 5 days, the pyometra was gone and the dog felt fine.
Reddi, a 3 year old Golden developed an open Pyometra - uterine infection when her puppies were only 3 weeks old. She had a vaginal discharge and was not eating and starting to lose her milk production. Reddi is a show dog so the owner did not want to spay her. We started her on the program with Ox-E-Drops internally and in a 2% solution (1 teaspoon Ox-E-Drops + 1 cup distilled warm water)and douched her 3 times a day. We also put the puppies on diluted Ox-E-Drops as well. The owner called me four days later and said the bitch was eating, milk had come back in, there was no fever and the puppies were all doing fine, I checked the mom in 2 weeks and she was back to normal.
Tucker, a 9 year old West Highland White Terrier had sores all over his body. The previous treatment was steroids and antibiotics 3-4 times a year. I started Tucker on the program plus spraying the sores with diluted Ox-E-Drops(1 teaspoon Ox-E-Drops + 1 cup distilled warm water) 5 times a day and within a week all the lesions were gone.
Respiratory

A 4 week old Boston Terrier puppy aspirated some milk and developed aspiration pneumonia which is usually fatal. We put the pup on the program and used a 2% solution in a vaporizer 5 times a day. The owner called me 5 days later and said the puppy was fine. (30 drops to 1 gallon of water)
Kittens with upper respiratory disease were sneezing, matted eyes and nasal discharge. I put them on the program and use 2% solution of Ox-E-Drops in their eyes. (1 teaspoon Ox-E-Drops + 1 cup distilled warm water). The owner called back in a few days and said the kittens were better. It usually takes 2 weeks before they will start to get better or sometimes they even die.
Hunter a 4 year old Golden Retriever had Psuedomonas bacterial infection in his left ear. It was full of pus and the ear looked like red hamburger meat, very red sore and swollen. I treated with ciprofloxin mixed with Vaseline and packed the ear and usually will have the dog on antibiotics for 3 weeks. With Hunter I also put him on the Blackwatch Feed Program (Nzymes, Ox-E-Drops, Probiotics) and antibiotics. I saw Hunter in 5 days and the infection was totally gone!
This is the case that convinced me to offer the Blackwatch Feed Program to my clients. Elarra, my 1 year old Great Dane was attacked by another Great Dane and had 6 puncture wounds in on her thighs. She was already on the Blackwatch Feed Program and I sprayed her wounds 5 times a day with a 2% solution of Ox-e-Drops (1 teaspoon Ox-E-Drops + 1 cup distilled warm water) and started her on antibiotics. The next day their was no discharge from the puncture wounds and by 4 days I took her of the antibiotics because the wounds were healed and left no scars at all. Believe me I have seen numerous bite wounds in my practice and none ever healed like these did on Elarra.
I now send a 2% Ox-E-Drops (1 teaspoon Ox-E-Drops + 1 cup distilled warm water) solution home with all my surgery patients, with instructions to spray 5 times a day on the incisions and find that the incisions heal twice as fast.
A white 19 year old cat had cancer on the tips of her ears. I put her on the program 5 days prior to cutting off most of her ears and had the owner spray her incisions 5 times a day with the 2% solution of Ox-E-Drops (1 teaspoon Ox-E-Drops + 1 cup distilled warm water). I saw the cat 5 days post surgery and the ears were healed.
---